2017 Shows
More will be posted as applications are accepted.
April 29 12-6pm
SouthSide Arts & Music Festival

The Banana Factory Arts Center
25 W. Third St. Suite 300
Bethlehem, PA 18015
May 7th – 12-5pm
Peter's Valley Open House

Enjoy Studio Tours and Fine Craft Demonstrations: 
Hop on the bus and spend some time touring the Peters Valley Studios: Blacksmithing, Ceramics, Fiber, Fine Metals, Photography, Special Topics, Weaving and Woodworking. At each studio visitors will be treated to an artist demonstration of that media! In addition, there will be artist demonstrations scattered throughout campus and professional artists selling their wearables, jewelry, ceramics, sculpture, and more!
May 20 & 21 – 10-5pm
Bruce Museum Outdoor Crafts Festival
Each year the Bruce Museum sponsors two outdoor festivals that feature original work by some of the best artists and craftspeople from around the country. The Crafts Festival in May is regularly held one week before Memorial Day.
May 27, 28, and 29
Art at Ives

The Friends of the Ives nonprofit organization will present the second annual Art at Ives, Juried Fine Art & Crafts Show on Memorial Day Weekend, Saturday, May 27, through Monday, May 29, at Ives Concert Park on the Western Connecticut State University Westside campus, 43 Lake Ave. Extension in Danbury, Connecticut. This three-day event will feature high-quality original works in a diverse scope of art forms representing every major category. Food and music, along with art classes, demonstrations and children's events, will also be included.
More info
June 10th
Hackettstown Craft & Fine Art Festival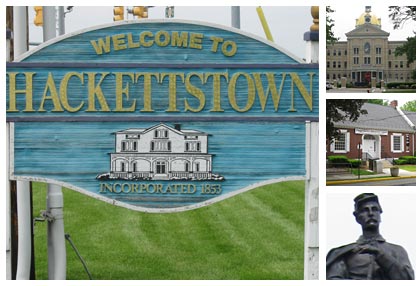 Join us for the third annual Hackettstown Craft & Fine Art Festival on Saturday June 10, 2017, 11 AM to 6 PM.. Hackettstown is located in a valley along the banks of the Musconetcong River in Northwest New Jersey. Hackettstown is home to many events and is the perfect place for a Craft & Fine Art Festival with its many restaurants and fine shops. This year we are partnering with Hackettstown Live Concerts with 3 stages of live music.
June 17 & 18 – 10-5pm
Monroe Strawberry Festival

We have over 90 juried exhibitors, local artists, strawberry shortcake, strawberry pies, baked goods, children's games & live entertainment. So come and join us for a fun filled weekend!
Saratoga Arts Celebration
August 19 – 20, 2017
The National Museum of Dance
The Saratoga Spa State Park


More Info
Sept 2, 3, 4 – 10-5pm
New Paltz, NY
The Woodstock-New Paltz Art & Craft Fairs represent an innovative milestone in what has become an institution in art merchandising and presentation. Visitors will instantly recognize an excitement seldom experienced at shows.
The Fairs are not merely a random group of artists assembled to sell their wares—supermarket style. Instead we have developed a vibrancy centered around the energies and talents of the 300 independently juried artists and craftspeople from all over the USA. The shows, held over Memorial and Labor Day weekends, have indeed become a national tradition of excellence.
Sept 9 & 10 – 10-5pm
Chester, NJ

Experience a wide variety of hand made items including traditional craft, fine art and country crafts.  Find unique gifts for everyone on your shopping list as well as beautiful handcrafted furnishings for your home.
Sept 16 & 17 – 10-5pm
Fine Arts & Crafts at Anderson Park
Upper Montclaire, NJ
Rose Squared Productions, Inc. will present the 34th annual Fine Art & Crafts at Anderson Park in Upper Montclair, New Jersey. Our oldest show has been selected as one of Sunshine Artists' Magazine's top 200 shows in the country.
September 23 & 24, 2017
PETERS VALLEY 47TH ANNUAL CRAFT FAIR
Sussex County Fair Grounds (NJ)

October 14-15
Fall Fine Art & Crafts at Brookdale Park
Brookdale Park, located a half mile from the Garden State Parkway, a few minutes from affluent, arty Montclair, is a lovely setting for a quality outdoor fine art and fine craft show. The event, presently in its 29th year in the spring and 18th year in the fall, is co-sponsored by the Essex County Department of Parks, recreation and Cultural Affairs and Rose Squared Productions, Inc. This show was selected as one of Sunshine Artists Magazine's top 200 shows in the country.
More Info
62nd Annual Exhibit
Sale  begins Friday, November 24th, 2017
Dec 2 & 3rd
2017 German Christmas Market
Sparta, NJ


More Info